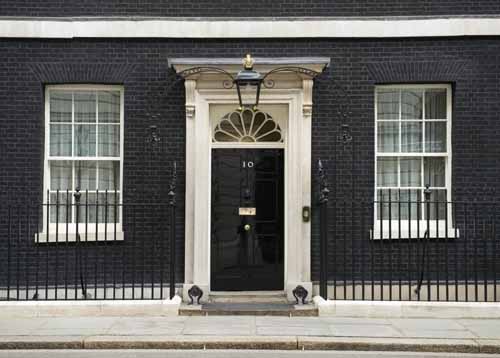 'Like a favourite aunt', that's how people remembered Lizzie Gould. 'Sweet lady, heart of gold'.
For nineteen years Elizabeth Gould worked in the kitchens at No. 10.
Quiet, unassuming, a loyal employee whose service spanned four Prime Ministers and whose culinary skills had delighted countless dignitaries. Yeltsin once staggered into her kitchen to demand the recipe for her stroganoff. She obliged and later a handwritten scrap was tucked into the breast pocket of the unconscious bear as he lay slumped in the billiard room.
But today was special, a day she'd waited so long for. A telephone call the night before, taken at midnight in the gloomy hall of her basement flat. Her moment had arrived.
The Obamas were to be guests of the Camerons and lobster thermidor was the centrepiece. It was Elizabeth's task to deliver a truly unforgettable meal.
The following afternoon she took her usual route, passing the even tighter security and set about preparation. She'd practised the dish a dozen times  and by 8.30 it was ready to serve.
But suddenly sickness, a migraine, on this of all nights. She handed over to her assistant Mary, excused herself for a breath of air and slipped out of the  service door.
As the 11.20pm BA flight to Moscow lifted off from Heathrow, Elizabeth Gould took a last look down at the lights of London and Michelle praised Samantha for the exceptional lobster, with its subtle prawn and Ricin sauce.