The Office of National Statistics (ONS) has confirmed that householders must after all declare the sex of their cats and dogs in the forthcoming UK Census on March 21st.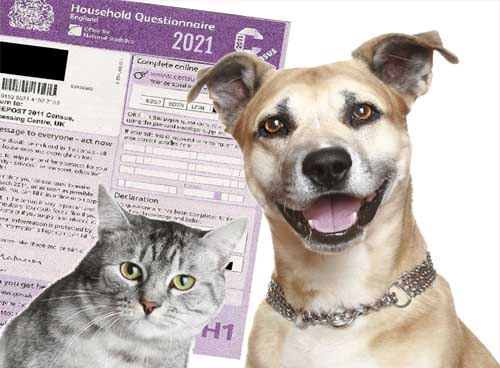 Animal rights groups had protested that the compulsory information violates a pet's right to privacy and could lead to inter-household conflict when such information becomes public knowledge amongst neighbourhood animals.
We understand from leaked ONS documents that each household will be obliged to answer questions including:
Total number and ages of all resident dogs and cats
Biological sex of each animal at birth
Current sexual orientation of animal: Male, Female, Gender non-binary
State of mind of pet: Normal, Imbecile, Feeble-minded, Incontinent
Total number of legs
Camden resident Petronella Faulke-Tonkin, 58, told us: "This is an outrageous invasion of privacy. My poodle Penton was born a bitch but it was quite obvious by the time he was two that he wanted to be male, you know, playing with toy cars, chasing footballs, sitting with his legs apart … that sort of thing."
Petronella says she now worries that if Penton answers the census honestly she could be bullied by local cats.