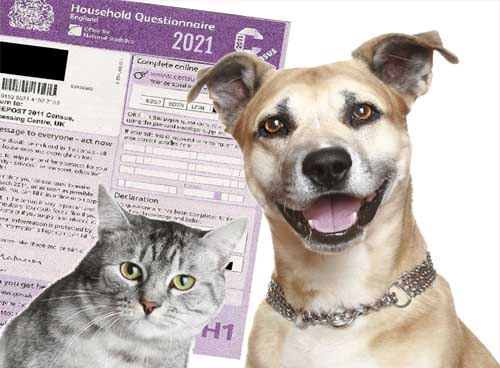 In an exclusive report, Spoofflé can reveal that the next UK national census may after all include highly personal questions concerning each pet resident in a household.
Animal protection groups have protested to the Office of National Statistics (ONS) that the compulsory information will violate a pet's right to privacy and could lead to inter-household conflict when such information becomes public knowledge amongst neighbourhood animals.
We understand from the leaked white paper (ONS/C-20136/02/Dec16) that each household will be obliged to answer questions including:
Total number and ages of all Dogs and Cats normally resident in house
Biological sex of animal at birth
Current sexual orientation of animal: Male, Female, Gender non-binary
State of mind of pet: Normal, Imbecile, Feeble minded, Incontinent
Total number of legs
The white paper consultation period ends on February 1st 2019 and the final question set will be announced on April 1st.