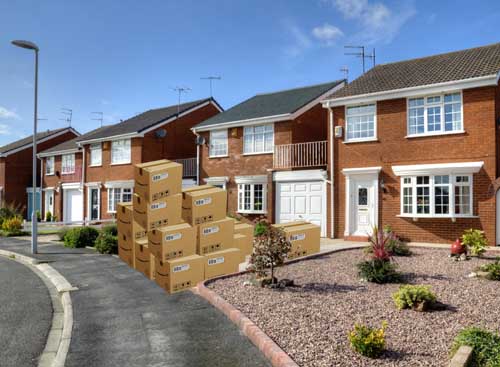 A new service from  global giant Amazon UK is predicting which products customers might want, based on their last six months' internet searches and comments overheard in the home by smart speakers such as the Amazon Echo. Goods are then shipped without the iconvenience of placing an order.
The company's totally autonomous 'Predictive Purchasing ®' system claims widespread acceptance amongst its customers.
We spoke to city investment banker Roddy Faulke-Smythe, who had nothing but praise for the Amazon service.
'Hey, look, I'm a really busy guy so I love it,' he said. 'I mean, did I know I'd need an £1,800 North Juice Kite? But that little bad boy turned up Saturday morning, just two days after I'd mentioned maybe going kiteboarding to my partner over dinner. Brilliant.'
Other customers have not been so thrilled. Sales Consultant Sarah Denton, 34, from Bristol arrived home from work last Thursday evening to find her driveway blocked by a delivery of over 2,000 'Viva Shaped Incontinence Pads'.
'I couldn't even get the car off the road,' she complained. 'Why are they even here? I didn't order the bloody things.'
Sarah contacted Amazon to demand their removal and received an apology, a £13,450 account refund but no explanation.
After scouring her web history, she called us back with a possible link. 'Well, a couple of weeks ago my friend Gabby and me did search for "2020 holiday pads in the continent". Do you think that might have done it?'