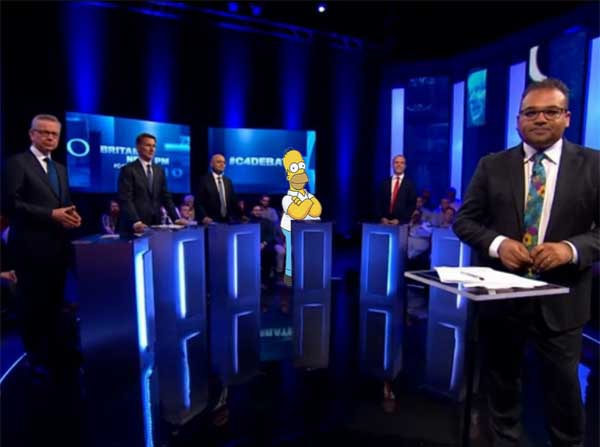 A spokesman for the Tory leadership front-runner tells Spoofflé that Boris Johnson was 'incandescent' after Channel 4 positioned a life-size cut-out of Homer Simpson at his empty lectern during the whole of last night's televised debate.
Johnson had declined to participate, tweeting that the event was 'simply a grotesque sideshow of pachyglossals, free to scamander without scrutation.'
His chief of staff Fenton Cambric said: "Boris specifically requested that, rather than projecting the potentially cowardly message of an empty lectern, Channel 4 would instead use a six foot printed cut-out of Homer.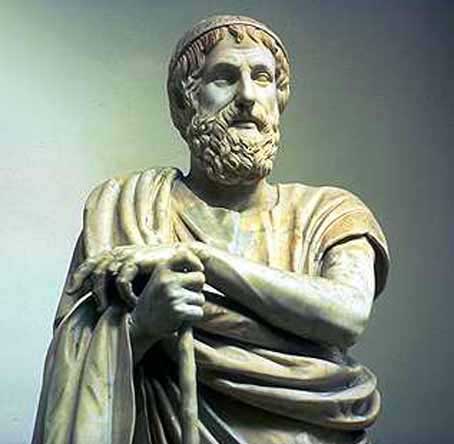 It never occurred to us for one scintilla that this could mean anything other than an image of the father of classical Greek literature."
We later managed to speak to Buttercup Ambrose, an assistant studio manager at Channel 4.
"Like, I don't get what all this fuss is about?" she said. "So we were like, you know, you asked for a Homer and we, like, provided a Homer? He should have, like, actually been here, shouldn't he?"