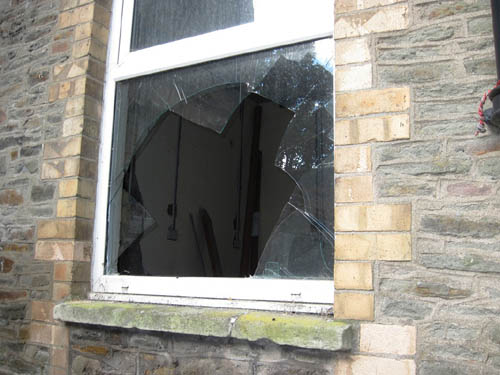 In a landmark High Court ruling this week, a convicted burglar was deemed to have suffered damaging verbal abuse – now classed as a hate crime – by the householder he had burgled.
Danny Pritt (29) of Potter's Lane, Dartford had been found guilty in July of breaking into the detached Kent home of retired naval officer Captain Oliver Wagstaff CBE. Mr Pritt was given 30 days community service for the offence, his eighteenth conviction for burglary.
The intruder was disturbed by the 89 year old Captain, naked except for his ceremonial sword, and chased from the house. Mr Pritt later reported the Captain to the police for having used 'foul and upsetting language' on him.
He told the High Court that Captain Wagstaff had run at him screaming "Eff off you thieving, fat bastard!" Mr Pritt claimed that the abuse undid years of treatment he had been receiving for ultra-sensitivity over his body shape, for which he was bullied at school. He agreed with the Captain's counsel that he weighed 22 stone.
The court found in Mr Pritt's favour, awarding him exceptional damages of £13,000 towards a continuing course of PTSD therapy.
Captain Wagstaff was given a three year suspended sentence for hate crime and must pay the damages, plus both party's legal costs, estimated at £185,000. He will be placed on the National Hate Crime Register for life and must surrender his sword. Judge Ulysses Waddington closed with the comment: 'Society will not tolerate this egregious and growing disease of hate crime. Let this be a lesson to everyone.'