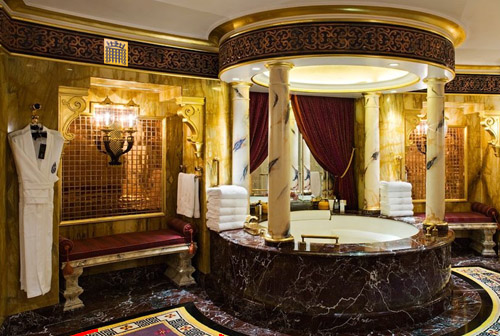 Keith Velcher, Independent MP for Bottenshall, West Midlands, is today facing deselection after a parliamentary standards body found 'strong evidence' that he had 'grossly misused public funds'.
Mr Velcher, 68, denies wasting taxpayers' money after splashing £196,000 on gold-plated shower and bidet fittings at his Chelsea apartment.
"I am the victim of a disgusting tabloid sting," he told our political correspondent Dominic Wigge, claiming that the three athletic young men he had invited to his flat for a perfectly ordinary, naked drug-fuelled orgy were in fact a team of crooked builders.
"I was really looking forward to that party," he said. "But I think they spiked my champagne because when I woke up next morning I found this bloody contract for a new bathroom which they must have forced me to sign. It's simply outrageous."
But the cross-party committee said Mr Velcher's characterisation of the evening – in which he claimed his flat was the 'go to' place for hedonistic excess – was "not believable and ludicrous". A by-election in Bottenshall now seems inevitable.