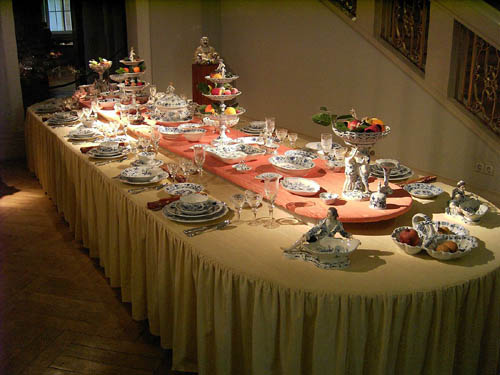 Years ago it was considered a plum job, but a White House source reveals that the President's fourteenth food taster in as many months has just expired.
The contact met with a Spoofflé reporter in the shadows of the car park beneath the Washington Hilton on Monday last. He wore a paper bag on his head and asked to be referred to only as 'Deep Gob'. "We've completely run out of volunteers," he said. "When he first came to office, they were lining up across the White House lawns, attracted by the $350,000 salary and the cordon bleu catering. But now word has spread, not even the street folk are interested."
The implications for the President are serious. "Yeah, he's worried alright," said Deep Gob. "So much so that every meal now is a BigMac, nothing else. McDonald's are breeding his personal cattle, lettuce and dills on the lawns and he supervises every stage from birth to burger. And no kidding, he's got Melania grinding flour and baking his own buns too. When I left just now, he was out there with a torch and a shotgun, keeping watch."
Our reporter spoke to a couple of young men sleeping rough nearby. Randy Paast said he'd gone for an interview in July and was initially very excited about working for the presidency. "Are you kiddin' me man? Like, who wouldn't want a 5 star meal every goddam night?
Then I hears about ole' Chuck Lopez, been there like, two days, and bam! One minute he's snoofing at a gold table with a silk napkin round his throat, tuckin' into Cognac Shrimp with Beurre Blanc and a dainty Spinach Souffle on the side, and the next minute he's gone, zilch, wiped off life's menu and into the bin.
I'm tellin' you man, there ain't no way, no-ones eatin' nuffin' up there no more."