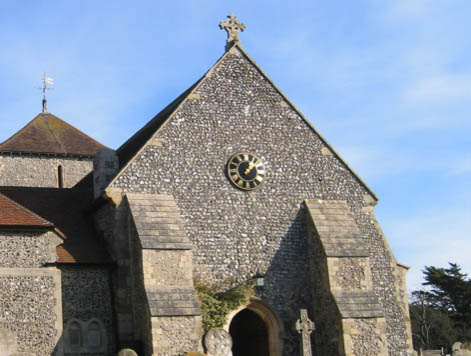 Engineers have discovered that one of England's oldest working church clocks is exactly one day slow.
The wrought iron movement in St Peter's church in Little Dunworth, Dorset dates from around 1498 and strikes hourly.
Rev. Benjamin Brittel was visibly distressed, telling Spoofflé: 'We still have no idea how this has happened. We tried to keep it quiet so as not to deter visitors, especially the Japanese, but with social media nowadays that's just impossible.'
One possible explanation put forward is that horologists failed to wind the clock mechanism forward after it was stopped for emergency repairs in 1563 when a blind witch hiding in the tower caught her cape in the gears.
'It's simply a disaster,' said Reverend Brittel. 'The residents of Little Dunworth have relied on our clock for many hundreds of years and now that trust has been lost.'
It is hoped that the clock can be moved forward by one whole day during the next planned maintenance, currently scheduled for 2155.