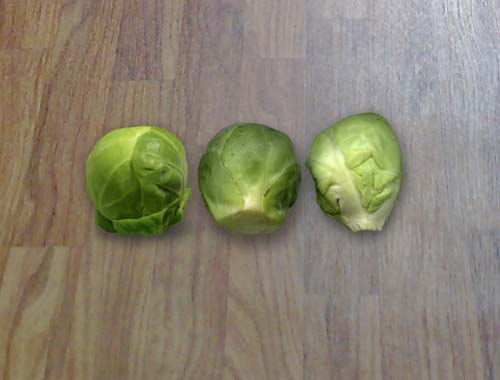 In a week when the prestigious Turner Prize was awarded to a 30 minute film made with an iPhone, a Dorset woman has branded the judges 'elitist tossers' for rejecting her entry entitled 'Three Sprouts'.
Christabel Neves from Milton Abbas in Dorset has entered the competition every year since it started in 1984 but has yet to have any of her nature-inspired work accepted.
Ms Neves, 59, draws inspiration from her organic allotment and says she had been working on her latest installation for many weeks. 'I don't know where I'm going wrong, I really don't. Last year I put in an ironic turnip that looked like Donald Trump and the year before it was a really lovely beetroot model of Buckingham Palace. And now some amateur with an iPhone scoops the bloody prize! They're just a bunch of elitist tossers, snowflake Tamsins and Tarquins sitting in their converted Camden lofts sipping their flat whites. That's it for me, I'm finished with the whole lot of them.'
Our Arts correspondent Trinny Bakewell decided to ask the venerable London arts critic Flavio Quilliam for his personal view of Christabel Neves' work.
'I'm afraid I have to disagree most strongly with the Turner Prize judges,' he told her. 'Christabel's 'Three Sprouts' is a stunning example of post-modernist metaphor, in many ways an extraordinary, existential cry against the triple struggles of the modern man. I think it is an absolutely brilliant installation and I would encourage this brave artist to continue her work in spite of this inexplicable rejection. In fact, I would go as far as to value this piece right up there with Tracey Emin's Bed. £2 million perhaps, maybe even £3 million? The Chinese will love it.'
We called Christabel with this exciting news but unfortunately she said her family had eaten the sprouts with last Sunday's roast.