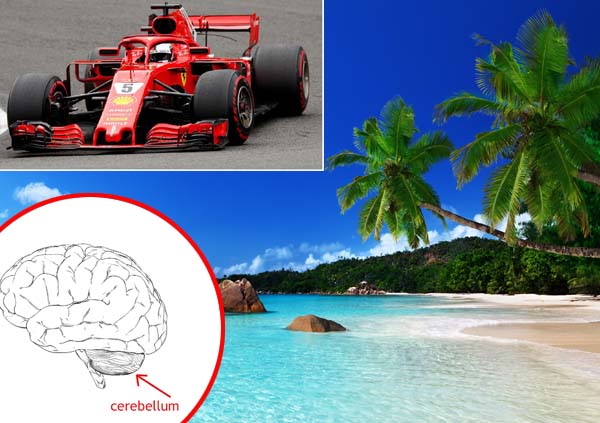 A revolutionary memory-altering drug offers hope to people who have led pathetically dull lives and have literally nothing interesting to talk about.
i-Mem (Memoriatum turbulentum) was developed by Dutch company LB Pharmaceuticals and will be available initially to deliver three types of memory: 'Celebrity one night stand', 'Formula 1 champion' and 'DIY King.
A single 20mg capsule should be taken 30 minutes before bedtime and works by triggering a spike of cellular embatholisis activity in the hippocampus, the region located in the brain's temporal lobe where episodic memories are formed and indexed for later access. Episodic memories are autobiographical memories from significant events in our lives, such as putting red socks in the machine with your partner's white blouse or forgetting to return a library book on time.
Our Health editor Dr Cressida Thompson-Bone spoke to a Glasgow couple who took part in the i-Mem trials. Farley McNairn, a 57 year-old wages clerk, has never travelled more than three miles from the flat in Drochmadurdan Street where he was born.
"Och aye," he said, "the wee tablets are a miracle all right. I canna wait to take them every night with a dram or two after ma fish supper."
However, Mr McNairn's wife Hettie warned other dull people of the dangers of taking more than one type of i-Mem pill at the same time. "Aye, I think maybe Farley took a couple after he dropped his reading glasses down the toily."
"Och, the wee devils do their stuff," he said, "but I've ne'r been so damn frustrated in ma whole life."
Mr McNairn went on to explain in vivid detail how he knows for certain that he once dated Scarlett Johansson and, on arriving at her Hollywood mansion to find her lying naked on the sofa waiting for him, then spent the whole night building and polishing a six foot square coffee table from Iroko, putting up three large glass shelves in her kitchen and fixing a dripping bath tap."