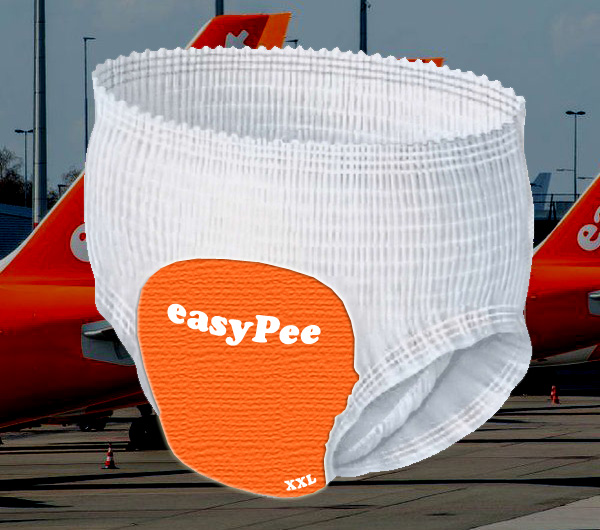 Faced with four hour departure queues and the closure of all in-flight toilet facilities due to the coronavirus, easyJet passengers will be relieved by the company's creative solution: the easyPee air nappy.
Available from Amazon and Boots, a 4-pack is priced at £9.99 and includes a handy disposal sack. The press release received by Spoofflé depicts the bag emblazoned with the words 'My Wet Nappy'.
Usage instructions include how to fit the easyPee before leaving home and its discreet removal after landing, whilst still seated on the aircraft. This procedure requires careful manipluation of a set of drawstrings to gather the easyPee with its payload and ease it up and out through slackened trousers or skirt.
easyJet suggests practising this task in private before flying.