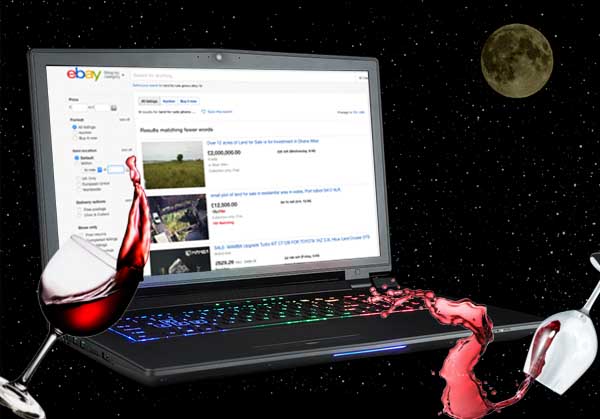 In response to a dramatic rise in people making ill-advised on-line purchases while drunk, eBay plans to measure its customers 'fitness to bid' with a 45 second test.
A recent survey found that  respondents had spent an average of £335 a year on-line while drunk, made even easier by the availability of 'one-click' buying.
The test includes questions such as what year is it, where do you live and how many fingers can you see on your left hand? Shoppers who score less than 90% will have their account blocked until 6am the following morning.
eBay's Night-time Customer Care Director Sean Tomlin believes the new vetting procedure is long overdue. 'We take our corporate responsibilities very seriously,' he told us, 'as you have seen from the rigorous test questions our team has developed. It does not benefit eBay going forward if our customers are not making coherent buying decisions.'
Mr Tomlin went on to compare the restriction to the systems now being used in some cars to detect a drunk driver and immobilise the vehicle.
The restriction however will come to too late for Gerry Fidler, an insurance salesman from Telford.
Mr Fidler, 53, woke on Thursday morning after spending a heavy night drinking with old school pals to discover that he now owned 4,600 acres of Brazilian rainforest, a 1/50 scale model of the Eiffel tower and a 64 teat milking parlour.