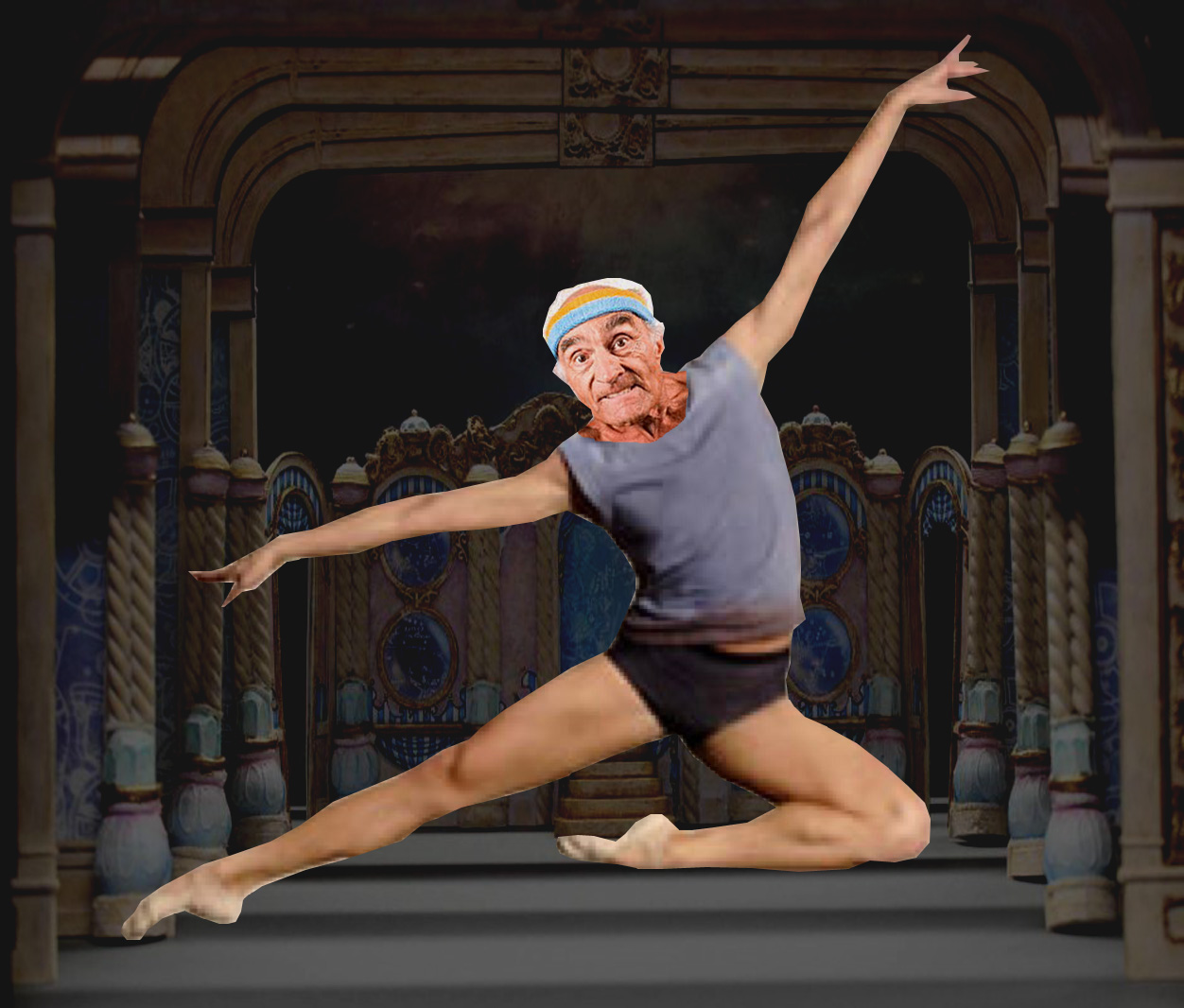 Covent Garden ballet-lovers are in for a Spring treat when dancers from the newly-formed Ballet of the Third Age (BTA) perform Tchaikovsky's famous Kneecracker.
Founder and patron Wayne Sleep explained to Spoofflé how the idea came to him.
"Well, we've all got a dancer in us, haven't we?" he said.
"I was having some highlights put in when I spotted this lovely, lovely old guy pirouetting along the pavement without a care in the world."
Wayne dashed out of the hairdressers and caught up with Jack Mountfield as the 87 year old leaped effortlessly over two parked Range Rovers.
"I couldn't believe it," he said. "Then I thought golly, why not bring all these supple old codgers together and form a ballet corps?"
'Ballet of the Third Age' accepts aspiring dancers from any of the many genders, with a minimum age limit of 80. Current membership has reached 56, with the oldest dancer celebrating her 106th birthday on opening night.
Ex-plumber Jack described the thrill of rehearsing on the hallowed stage. "I got me Grade 1 ballet last year, at the fifth attempt" he said.
"But it's a bloody miracle at my time of life, you know, being able to jump so high. Just think, that Margo Fountain used to dance right where I usually crash land."