After months of media speculation, Spoofflé can reveal that blond Sixties pop idol Petula Clark, and not Liam Gallagher or Paul McCartney, will headline next year's Glastonbury festival. The news will be welcomed by the overwhelming majority of festival-goers, mostly pensioners, who still rate 'Downtown' as one of the finest songs ever recorded.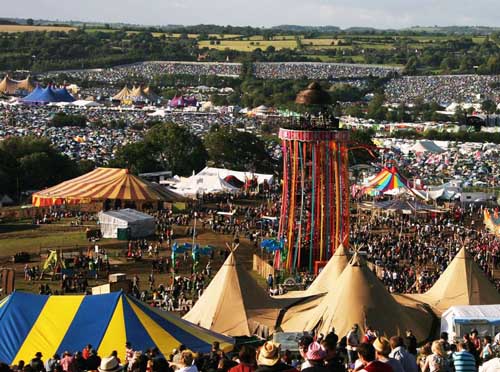 The anonymous source, a vegetable gardener on the Eavis family estate, emailed us the three pages of contract correspondence which he says he found in a rubbish bin. Also named as supporting acts are: 'The Bachelors' and Newcastle Sixties blues band 'Ricky and the Turds' who reached number 74 in the UK charts with 'It weren't my dog'.
The Glastonbury Festival office this morning declined to comment on the leak.