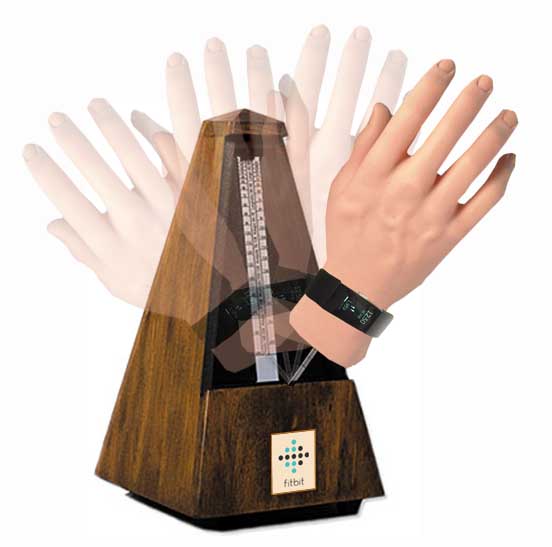 Life is demanding enough, without worrying about reaching that daily fitness goal of 10,000 steps. It's raining, you're tired and you'd rather stay in and watch TV.
Now Fitbit has come up with the answer: Strap your Fitbit to the 'Fit-Buddie' and you'll rack up an extra 20,000 or more steps, without leaving your armchair. On-line friends will be impressed and infuriated when your daily totals far exceed their puny efforts.
The 'Fit-Buddie' is priced at £29.99 and is available from Amazon and all good sports shops. It needs no batteries and Fitbit claim that a single mechanical winding will keep waving your exercise tracker and logging those steps for up to ten hours.
(The 'Fit-Buddie' has been nominated for the prestigious Spoofflé 'Health Aid of the Year' award.)