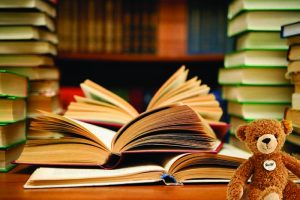 A five year old Coventry child, Cullum Mountforde, is today the proud holder of 13 GCSEs at the new Grade 9 (equivalent to an old A*).
Home-schooled by his parents, Cullum achieved a perfect 100% in Maths, Physics, Chemistry, Biology, English Language, English Literature, History, Geography, Science & Technology, Politics, Psychology, French and Spanish.
Speaking from their semi-detached bungalow, Mr Mountforde was visibly upset at the results. "I can't understand it, I really can't," he said. "Cullum took Chinese as well but he only got 98%, that's just an '8'!"
Our reporter stopped to watch the boy solve a Rubiks cube in each hand behind his back in nine seconds before asking his parents how they had managed to develop and support such a prodigy.
"I didn't do no good at school, no," said Mr Mountforde, a guttering efficiency operative. "But with Google, it's like, everything we needs for 'im was there!"
His wife gave up her job at Sainsbury's to teach Cullum full time and she explained their regime. "Well, I do 7am to 5pm with him, then he has his tea and when Gary gets in he does 6pm to 3am."
Asked whether she felt they might be putting too much pressure on the boy, she said: "Oh no, I don't think so. He usually wakes me before dawn because he wants to start early."
But the disappointment over the Chinese exam result hanging over the little house was palpable. "What the hell was he thinking of?" his father shouted. "How many bloody times have I told him that if you want to indicate that something didn't happen in the past, you must negate the verb using 没 (méi) or 没有 (méi yǒu). I mean bloody hell, it's not as though he's four!"