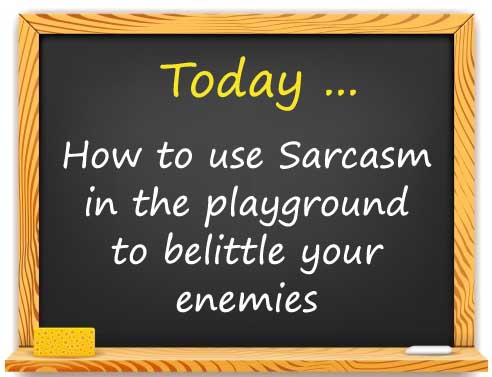 A Leicestershire primary school has admitted that its Year 2 pupils are receiving weekly lessons on sarcasm, following pressure to include the subject from KidPower, a left wing Camden action group.
Cardwell Village school, rated by Ofsted as 'Almost Good', already runs classes for the five year olds on 'Anger Management', 'Gender Politics' and 'Controlling your Parent'.
Spoofflé's Education correspondent Diadora de Monteville-Dickson visited the school and spoke to some of the pupils.
She asked Ben, 5, if he enjoyed the sarcasm lessons, to which he replied 'Do I look as though I enjoy it?'.