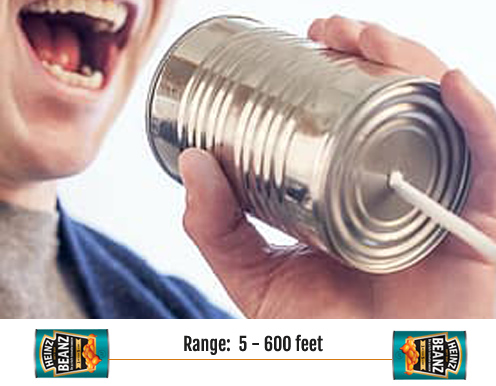 Users of the robust 1G communication system received a shock today when the government banned the use of Huawei 3-ply string in all UK networks.
From January 2023, only string made by British suppliers may be built into the well-established point-to-point communication system, favoured by crofters in the Outer Hebrides and certain covert military units.
A government spokeswoman claimed there was a small but significant risk of the Chinese authorities overhearing shouted conversations in windy weather.
1G systems have a range of up to 600 feet under ideal conditions and provide exceptionally secure communications between parties.
Colonel Andy Roberts of 31 Signal Regiment told our Defence Correspondent that the ban would be highly embarrassing and a huge loss for British troops.
"Basically, as long as you keep your voice down 1G is 100% secure, something that 5G will never be," he said. "That's why our lads are still using it on undercover ops around the world. It's cheap, rugged, reliable and is surprisingly clear."
Asked if 1G technology had any drawbacks, Colonel Roberts said: "Absolutely none that I can think of. Oh, apart from corners, they can be a bit of a bugger. God knows what we'll do if we can't use Huawei string."
Spoofflé understands that the sole remaining UK supplier of 3-ply string, Wendy's Cats Cradles, closed last year.