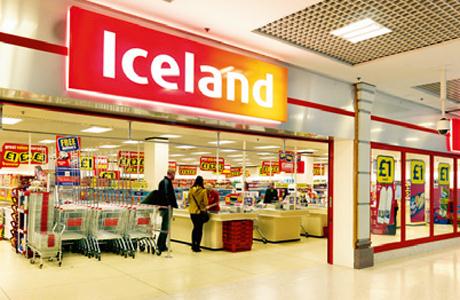 Following the widespread publicity generated by the violent exchange of groceries between a customer and security staff at their Ilford store, Iceland say that the event will now be held between 7.30-9.00 pm every Friday night at all its UK stores.
Customer Participation Manager Connor McGoohan told Spoofflé they were simply responding to customer demand.
'Iceland is 110% committed to delivering an outstanding customer experience going forward, and our 'Food Fight' nights will enable us to plumb significant new heights in this exciting space.'
Mr McGoohan said that customers would be permitted to throw only fresh produce, not frozen packages, after in-house trials using Iceland's finest lobster claws put two staff in hospital.
There will be a limit of 12 customers in each 30 minute session and participants will be allowed to take home any produce they catch or pick up.
Marlene Pewsey, a regular Iceland shopper, is looking forward to her first Food Fight night next week.
'I think it's a brilliant idea,' she said. 'I mean, you never know if an avocado is properly ripe until you get it home, your guests have arrived and then it's too late. But now I'll be able to chuck them against the wall to find out, then take my pick.'