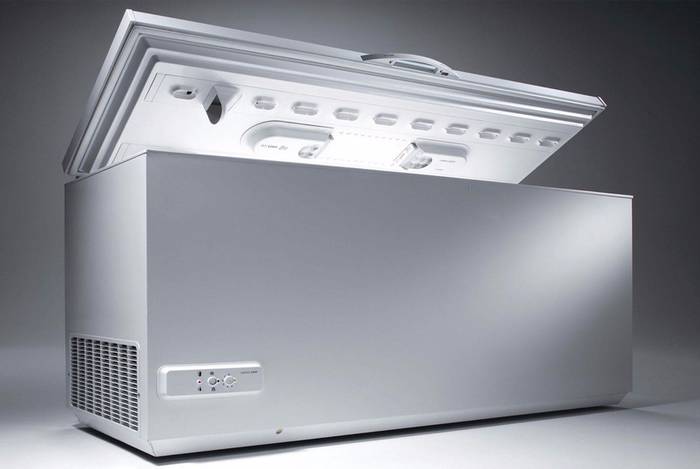 Frozen food retailer Iceland took the lucrative cryonics industry by surprise today with the launch of a low cost service for those wishing to freeze their body, or parts of it, for the future.
Marketed under the brand name 'Super-Chill', the service will initially be offered at 14 large Iceland stores before being rolled out across Britain. Marketing Director Sally-Ann Dunn told us: 'This is a crucial development for Iceland and sets us up to compete with the cryonics big boys. We have many years experience freezing meat and of course we've got loads of really big chest freezers too.'
Super-Chill pricing and its range of options certainly seems impressive, with 'whole body' freezing starting at just £45 each or three for £99. For those on a limited budget, individual body parts may also be deep frozen for posterity.
The company has been trialling the service at their Bradford store since May 2017 and believe they have now ironed out most of the teething troubles. We spoke to Arthur Crouch, an eighty year old retired plumber who took part in the trial. 'I couldn't afford to do the whole jobby so I just had my right foot taken off and frozen for £7.99, which I thought was pretty good value.' Mr Crouch hopes that by preserving his foot for the next 100 years, a permanent cure may be found for his recurring Athlete's Foot.
Another unique feature keeping the costs so low is that people may freeze their own relatives or their body parts at home, before sending them to Iceland. The company provides all necessary insulated packaging and recommends a temperature of at least -18 C for 72 hours before collection. 'We had to change couriers quite early on,' said Mrs Dunn. 'Unfortunately Yodel dumped three body packs down an alley next to the Bradford store instead of knocking at the front door and we didn't find them until the following Tuesday.'