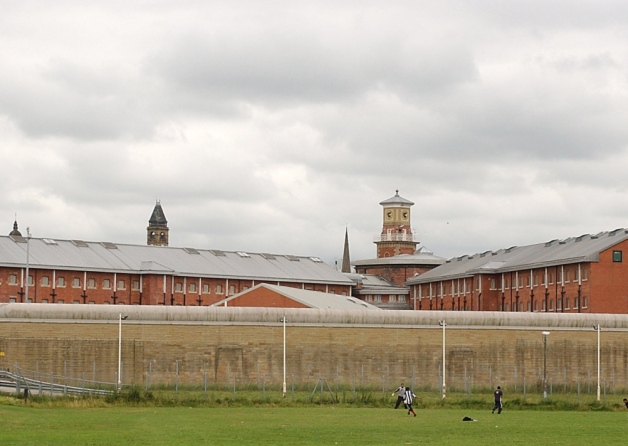 Inmates at Wakefield prison have been caught lobbing food parcels over the nine metre high perimeter wall to family members waiting in adjacent Stonemoor Road.
Kaylee Faggott (31) told a Spoofflé reporter that she and her eleven children were usually outside by 7.15 every morning. 'Dunno how we'd get by without the handouts from my Billy. It's lovely jubbly, sirloin steaks, garlit mushrooms, even had a couple of them porn cocktails yesterday. And he wraps 'em up so nice in bog roll too.'
At least 60 other women were gathered beneath the wall, waiting for their delivery. Each parcel that landed was clearly marked with the recipient's name although our reporter says she witnessed an ugly tussle between two family groups over a large crab casserole Normandie which had split open on the grass verge.
Some families come well equipped with supermarket trolleys and at least two had rigged up large blue groundsheets to more easily catch the packages.
Not everyone, however, was pleased with their handouts. A woman who would only give her name as 'Tilly' opened her large parcel, but immediately lobbed it back. 'Bleedin' salmon en croute again, that's twice this week! What's he playing at, stupid muppet?'