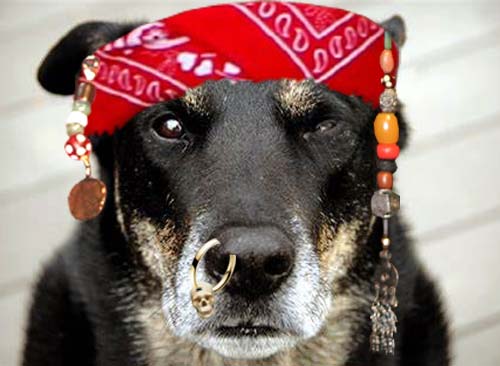 A press spokesman for the Rolling Stones tells us that Plectrum, Keith Richards' faithful pet, has sadly died while out for a country walk with the veteran guitarist, near to the London to Brighton railway line.
The dog was well known to the group's fans worldwide, never missing a single gig and frequently over-indulging in after-show substances such as snorting Bonio crumbs and once swallowing razor blades and live pigeons.
Our Arts & Culture Correspondent Trinny Bakewell managed to reach Keith at his home and asked if the dog, having already survived 45 years longer than normal, had been unwell.
"Nah,' said Richards. 'I reckon he'd got a good fifty years left in him but the silly old bugger ran off and pissed on the live rail."