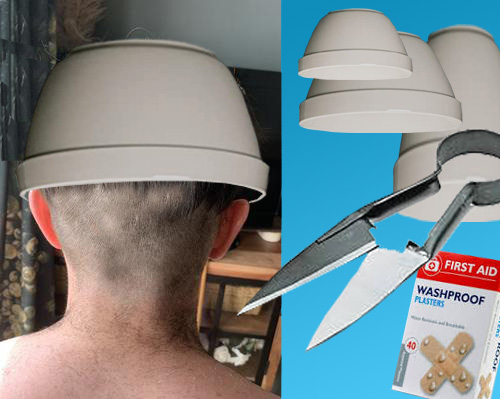 The Amazon web site crashed this morning following panic buying of the 'ShearMagic' home haircutting kit.
After a glowing feature on breakfast TV, the company's entire stock of 41,000 kits were snapped up within 40 minutes by frantic parents.
The set includes four sizes of ceramic pudding bowl, a pair of 10 inch carbon steel scissor blades and a tin of heavy duty sticking plasters. The supplier insists that anyone with keen eyesight, a steady hand and a basic knowledge of sheep shearing should be able to achieve professional results in the home.