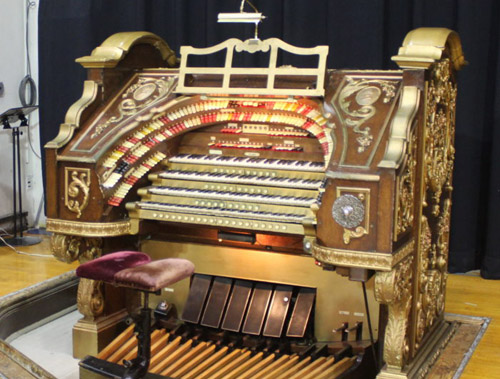 Musician Anton Krapoff feels like "the bottom is fall from world" after leaving his 120 year old Wurlitzer pipe organ worth £6 million on a train.
The renowned Ukrainian organist is currently touring the UK with the Berlin Philarmonic orchestra and forgot the seven tonne instrument when he got off at Basingstoke.
An emotional Mr Krapoff spoke briefly to Spoofflé last night. "I not know how this stupid thing I am doing," he said. "I so busy I just not thinking … performances, recordings, need haircut, calling mother every night, but now my baby she is gone."
British Transport Police confirmed that the 1,838 pipe organ was taken from the train before it reached Bristol station and are studying CCTV footage.
We understand that Mr Krapoff has been loaned a Casio CTK-1550AD keyboard by a well-wisher and will therefore still be able to perform at the Royal Festival Hall this evening.