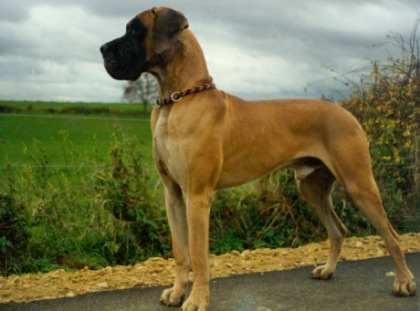 An MP charged with driving at 68mph in a 30 mph zone has claimed that his Great Dane was at the wheel.
Michael Planck-Fullerton, Conservative member for Shoreham, appeared at Brighton Magistrates Court last Friday, but insisted that he was not driving his Mercedes at the time. After the hearing, he said: "I am absolutely and totally innocent of this charge." The MP's dog, known as Raleigh, often accompanies Mr Planck-Fullerton's to official engagements and has a reputation for unusual behaviour.
"The trouble is, people don't realise just how talented Raleigh is. He's been driving for at least five years," he said. "He plays the trombone, regularly thrashes me at golf and is learning to knit. Raleigh often takes the wheel when I'm a bit tired or I've had a few."
If the MP is found guilty, this would force a by-election in the marginal seaside town which could let in the far right candidate Robbie Tomlinson and his populist nationalist party 'Our UK'.
When Spoofflé's Political Correspondent Dominic Wigge asked the MP how he would explain the photograph taken by the speed camera and which would be presented as evidence, he said: "Oh bugger."