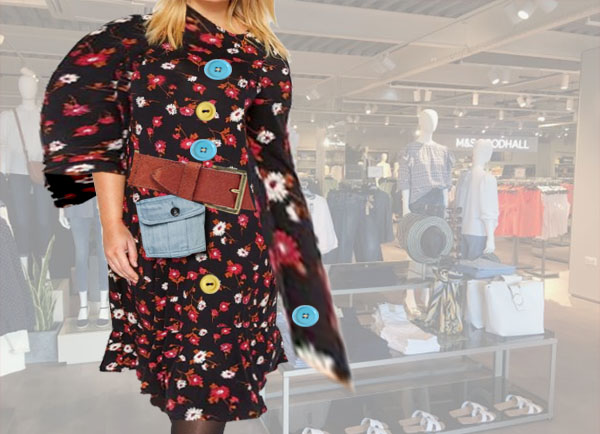 The Oxford Street branch of M&S has halted trials of a revolutionary 3D body scanning system after customers complained that the clothes it produced bore no relationship to their size or shape.
39 year old legal aid secretary Alice Cant told our fashion editor Tamsin Faulke-Edgington: "I'm usually a size 8, oh alright 14 then, but the dress this thing came up with would fit an elephant!" Ms Cant says the experience of being scanned by the machine was something she would not like to repeat.
"I had to stand there for flippin' hours" she said. "And it was buzzing and flashing and fizzing, like those MRSA machines. My head's still spinning."
The M&S director of amazing new technologies Guy Fenton was adamant that the 3D scanning system and its automated dress-making functionality would soon be sorted out.
"The lads and lasses are working on it right now," he said. "It's not the AI system or the scanner that's to blame, it's the bloody customers – they won't keep absolutely still for 46 minutes."