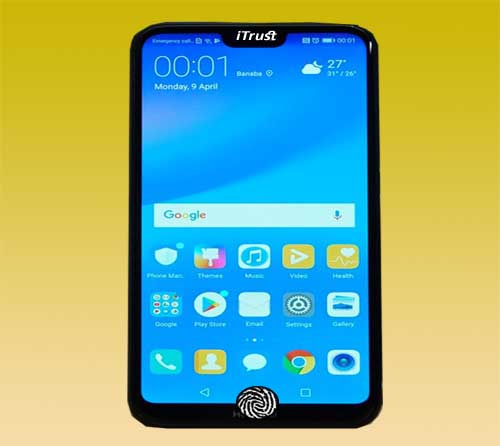 In an unexpected announcement at last week's MWC Exhibition in Barcelona, technology giant Huawei unveiled the first in a new generation of 5G-ready smartphones.
The 'iTrust' is claimed to be able to capture and analyse a user's DNA profile, from the natural moisture present in a thumbprint. The data is then anonomised by removing the user's middle initial and transmitted along with less important information such as their contact database and bank login passwords to a highly secure server in the Ministry of State Security (MSS) in Beijing.
Our Technology Correspondent Dr Crispin Grundwald managed to get his hands on one of the iTrust prototype phones for a few minutes, until he was spotted and escorted from the Huawei stand.
'It's a pretty impressive little device,' he said. 'Obviously I couldn't verify the DNA claim but I did see that it comes pre-loaded with a very useful set of resources including the home addresses of all employees at GCHQ and the IP addresses for every UK nuclear power plant control system.'
As security officials led Crispin out of the exhibition, a Huawei sales person trotted alongside explaining that the phone was simply a demonstration version and that production models would contain absolutely no such information.
The iTrust goes on sale in April with a UK retail price expected to be around £2,200.