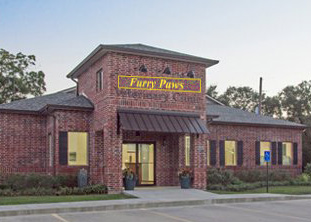 A confidential NHS 'green' paper seen by Spoofflé reveals that patients with non-life threatening conditions may soon be treated by a local vet, rather than by A&E.
The proposal, apparently a cornerstone of NHS England's 'Domesday Initiative', will ease pressure on under-staffed hospitals by exploiting the skills and capacity of the country's 18,600 practising vets. The initial list of patients' ailments to be covered include cuts, minor fractures, swallowed sticks, blocked glands and persistent, barking coughs. A source within the NHS tells us that trials have already begun in Dorset and that the early results are very promising.
Our Health correspondent Dr Cressida Thompson-Bone tracked down a resident of Yeovil with first-hand experience of the radical plan. Meredith Orme-Peach (63) turned up at her local A&E department on Friday last week with a painful veruca, only to be whisked off to the 'Furry Paws' vet practice a couple of miles away.
'Oh it was so lovely,' she said. 'They was ever so polite and I didn't have to wait long to see the doc. He had the little bugger off in no time, clipped me toe nails, polished my teeth and gave me some ointment. And the nurse even popped a little treat in my mouth for not making a fuss.'
Asked whether she would recommend the alternative treatment, Meredith said: 'A hundred and ten percent, yes. That black rubber sheet you have to lie on is a bit cold and smelly, and I think I picked up fleas from the Jack Russell next to me in the waiting room. But I'd definitely go back to 'Furry Paws' any time I had anything that needed sorting.'