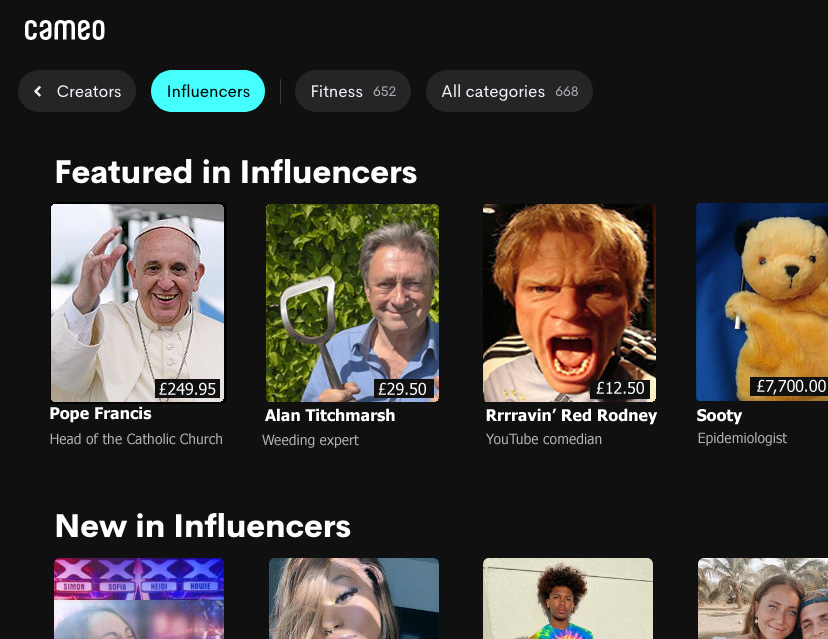 Cameo, an on-line service offering personalised videos recorded by actors, sports personalities and comedians, has received a massive boost after Pope Francis unexpectedly appeared under the 'Influencers' category.
When 49 year-old sales executive Philip Sargent from Evesham signed up for a Cameo account he was intrigued to see the Pope listed and immediately submitted a video request.
In Philip's notes he described his passion for model car racing and asked the Pope for advice on building confidence when speaking to large groups of strangers.
"I worried that it might be a fake entry," he told us, "I mean, Adolf Hitler and Jesus are both on there." However, a week later an email from Cameo arrived with a link to the video.
Philip says he was speechless when he played the seven minute clip. "It was really HIM, the flippin' Pope, speaking to me! He said 'Good day Philippa, I am hope that you be well' then he started prattling on about how much he misses the Pokemon collection he had to sell and then, believe this or not, he told me he also races Scalextric cars and has a 4-lane, 700 metre track running around the Sistine chapel!"
The Pope ended Phil's £250 personal message with a little tip on public speaking.
"He said he never wears underwear during his Sunday morning blessing to the thousands gathered in St Peter's Square, because nobody knows and it makes him giggle which overcomes his nerves. He asked me to keep this secret.'