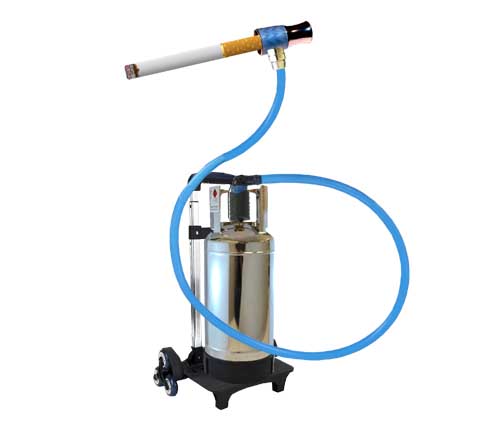 A US company has released details to Spoofflé of its new portable vaping system, which it claims could mark the end of small, refillable e-cigarettes.
Kophler Inc's Marketing VP Jake Maslow III told us: 'e-smokers are tired of buying expensive refills every week. Our new Hayler 3000 system means those days are gone forever, period.'
The complete system weighs in at 16 kg, including trolley, and should be on sale in the UK by January 2019 with a retail price of £99.99.
Kophler Inc. is confident that e-smokers will switch to the new system and save an average £900 per annum on refills. 'Going forward, it's a no-brainer,' Mr Maslow said. 'We think these folk won't even notice they're pulling it along.'
The company is in talks with Halfords and Shell to provide customers with a network of refill points.