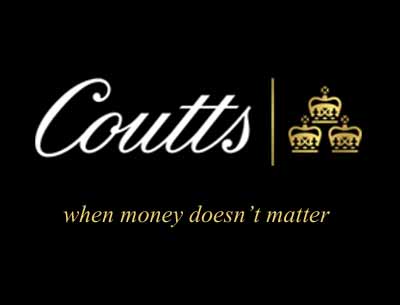 A study by Coutts, whose clients include the Queen, reveals that the cost of their 'luxury basket' of essential goods and services has increased by 5.9 per cent over the past year, far ahead of inflation.
The bank, which has served royalty and the super rich since 1692, used credit card transactions and bank transfers to generate its luxury price index. Coutts' Oligarch Client Care Manager Philip Troppington-Smythe told us where the greatest price increases had been.
'So, I would say people's daily basics have absolutely rocketed, with Almas caviar up 11% to £8,000 per kilo and even worse, you can't find a staple such as Alba white truffles under £700 for 100gm.'
It's not just in the price of simple foodstuffs where the super rich are being hit. Even a weekend at the Presidential Suite at the Mandarin Oriental in Shanghai, popular for cheap breaks, has jumped 14% to over £22,000 a night.
Spoofflé carried out its own impromptu (admittedly unscientific) survey of customers leaving shops in Knightsbridge. We asked a blond woman dressed in a white leather trouser suit if she was worried about inflation. 'I don't understand darling,' she said. 'What do you mean?'
Businessman Aleksandr Kradeskimov was more open with us when we told him that the cost of servicing a Patek Phillipe Aquanaut white gold watch, similar to one of the watches he was wearing, had leapt 17% to over £1,700. 'This for me is not problem,' he said. 'Each year I give watch to grandsons, then for me buy new one.'
The Coutts report is available from the company's web site as a pdf download for £5,600.