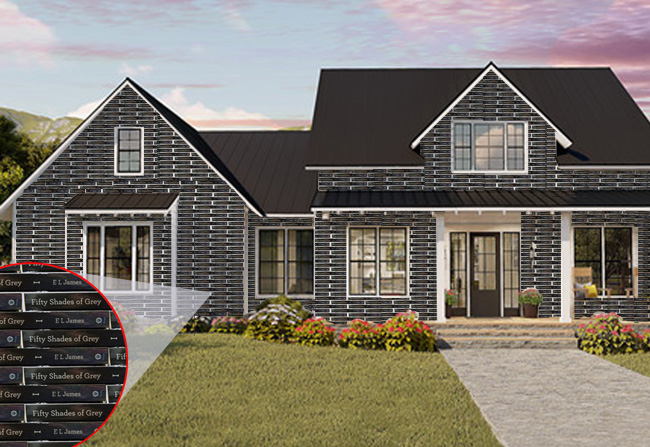 A 63 year-old Bristol man has finally moved into the luxury home that he built almost entirely from hardback copies of the erotic 2011 hit novel.
Chris Black and his wife Ana, 59, spent seven years in their camper van, scouring charity shops across the UK and Europe to assemble the raw materials and, apart from petrol, it hasn't cost them a penny.
"Oxfam was definitely the best," Ana told us. "As word spread that we were coming to a town, their staff would have the books stacked up by the hundred on the pavement waiting for us." The couple also report that many charity shops even offered them cash to take away the books.
The two-foot thick walls were constructed using three layers of books, incorporating sealed air gaps. Environment engineers were amazed to find that the books provide almost ten times the insulation properties of a traditional block and brick structure.
We asked Mr Black what he thought of the novel but he admitted that he hadn't read it. "Ana read it, three times," he said, "but she didn't think I ought to, on account of my heart problem."