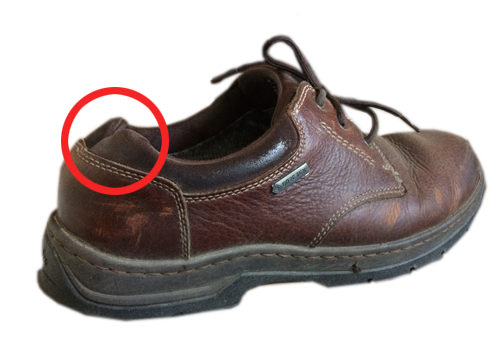 For generations, parents have despaired at their children's laziness in crushing the backs of school shoes by pulling them on with the laces still done up. The habit is estimated to cost British families £700 million per annum in premature shoe replacement.
Now Clarks has announced a solution: a range of footwear incorporating pressure sensors in the shoe back, linked wirelessly to a password-protected app which the parent installs on the child's mobile device. If the child attempts to jam their foot into an already-laced shoe, the app emits a deafening, high-pitched screech and blocks all social media use until the foot is removed.
Aimed at children aged from 4 to 39, the shoes will be on sale from November 1st.