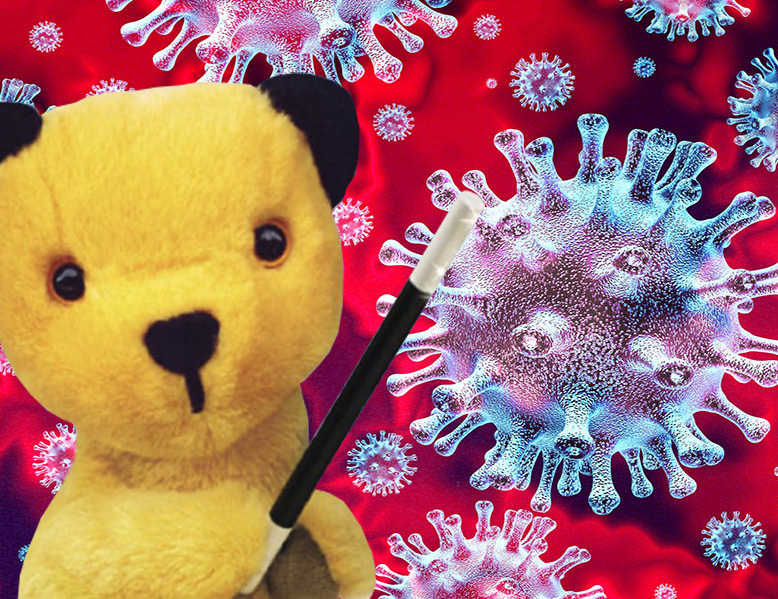 Following last week's fiasco in which the UK government's £11M home-grown tracing app was abandoned, department chief Baroness Dido Harding is to be replaced by national treasure and thought leader Sooty.
In a shock announcement on the BBC Today programme, Health Secretary Matt Hancock said: "I am absolutely clear that we are ramping up development at pace and this appointment will enable the UK to work hand-in-glove with Apple and Google to deliver a world-beating tool going forward."
The 'minor functional issues' reported during testing of the UK's app on the Isle of Wight were, Mr Hancock insisted, simply "minor glitches." When pressed, he admitted that the app didn't actually work on a few devices, such as iphones.
It was Sooty who first highlighted in a New Scientist article in March this year that the centralised app access to Bluetooth on an iphone would be blocked by the tech giant. Tough questions are now expected as to why NHS and government experts apparently took no notice of his warning.
A popular philosopher, classical scholar and entertainer, readers may be unaware that Sooty also holds a PhD in 'Rapid implementation of mobile technology for real-time epidemiology of viruses' from the University of Whitstable.
A spokeswoman for Apple told Spoofflé this morning that, although unfamilar with his work, the company looked forward to getting to know Sooty and to a constructive relationship.
"I kinda like the sound of the guy, obviously confident enough to have such a funky name, like, you know, Sting or Prince. To be honest," she said, "up to now we've just been dealing with a load of puppets."