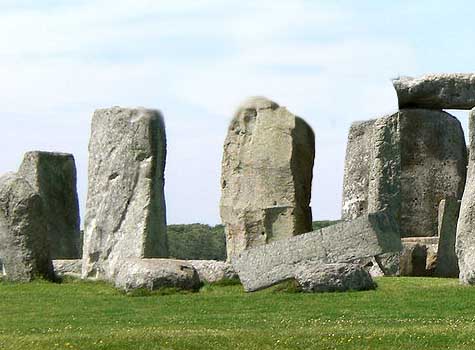 After enjoying its most profitable holiday trading period in living memory, Stonehenge is today counting the cost of not removing the Banksy drawing which appeared last Friday night on the monument.
(Read the original Spoofflé report from Friday December 28 2018 here)
Over 700,000 people have queued for hours each day to pay £17.50 to see the crude artwork for themselves.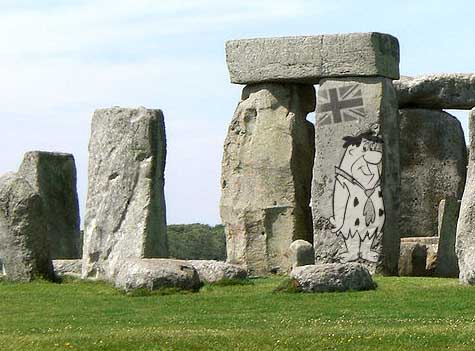 An English Heritage security guard discovered that the whole 60 tonne pillar with its infamous graffiti (shown on the left) had been removed sometime during last night. The ancient lintel was broken in half (pictured above) and left lying on the ground. A JCB crane and front-loader were later found abandoned by the A303 Amesbury roundabout.
Antiquities expert Calvin Hodge from the British Museum told us that the loss to the nation was beyond measure. 'First Brexit, now this,' he said. 'I would expect the stone is already out of the country, possibly on its way to a Russian buyer. The stone will be worth nothing to him but the Banksy? £3 million, perhaps £4 million?'
Police have alerted staff at UK air and sea ports to be on the lookout for travellers with exceptionally heavy baggage.
Satire