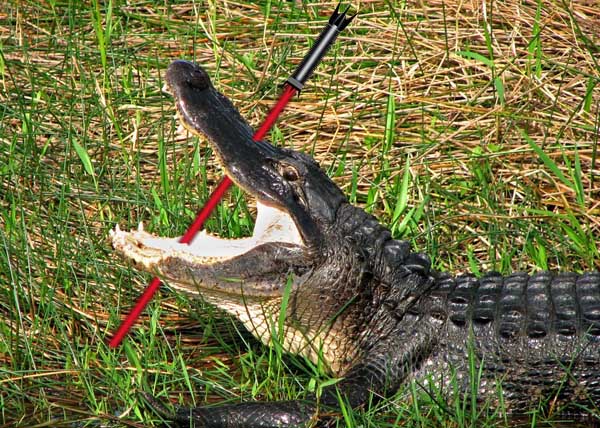 A Queensland mother is alive today due to the courage and lightning response of her three year old son.
Charli Dawson, 22, was enjoying a picnic with her son Tyler on the banks of Lake Kulurumba in the Cape York peninsula when the 14 foot creature pounced without warning and dragged her back into the water.
Rather than panicking, Tyler immediately ran into the waist deep lake and, according to eye witnesses, plunged his Star Wars light sabre down through the beast's head, allowing Charli to struggle free from its grip.
Local taxi driver Shane McTaggart was drinking beer nearby with his friends and told Spoofflé what they saw. 'Well I hears this sheila screaming and we all thought strewth, she's carked it. Then this little possum ups and dings the critter! When we'd all finished our tinnies we went down to see if we could help.'
Charli Dawson was treated for cuts and grazes at Gizzard Falls Memorial Hospital and was released the following day. Local wildlife rangers removed the light sabre – a 'Terminator 2000' model, now classed as an offensive weapon and banned in Australia – and expect the creature to make a full recovery.