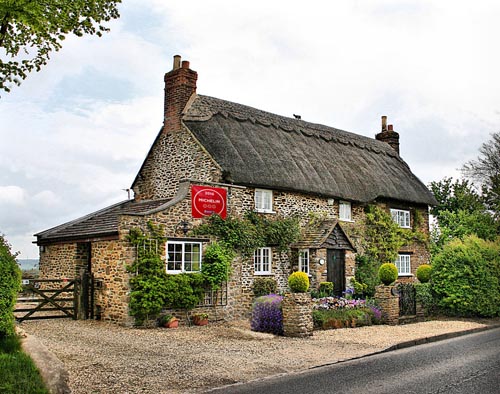 World renowned three Michelin-starred chef Bernard Louche unexpectedly lost one of his stars on Saturday night; not due to falling standards at his tiny Cotswold restaurant but because he dropped it down the toilet.
Customers at Le Manoir des Clients Gourmands in quaint Painswick village must book a table at least four years in advance in order to savour dishes such as his £285 signature dish 'Les poids magnifique' (pictured below).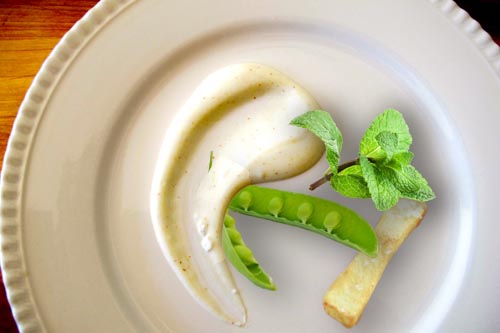 Monsieur Louche told Spoofflé that the accident was an 'absolute tragedy' and wasn't sure how the restaurant or his reputation could ever recover. 'I 'ave ask Michelin for another star,' he said. 'But zay are saying zat it is not possible. Now I am being again only 2 star.' A local plumber was called in to try and trace the star in the restaurant's waste system but has so far failed.
In recent months the reviews have not always been flattering. Sunday Times food columnist Giles Coracle reported last month that his £165 main course ('gypsy fagioli drenched in pomodori velouté sauce and resting on a richly buttered Cotswold wheat sheath') was in fact beans on toast. When Mr Coracle complained to the chef, he was greeted with a tirade of abuse and bundled from the premises.
Spoofflé spoke last night to one of the kitchen staff who wished to remain anonymous. 'None of us are surprised he's lost his star,' he said. 'He's a total prat, he really is. He's always poncing about with the stars pinned to his T shirt like war medals so of course they're going to fall down the bog. Serves 'im right.'