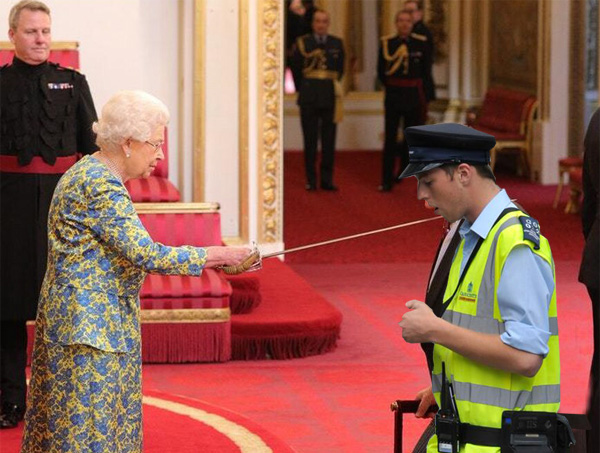 Residents of Taunton were astonished to learn that one of their local traffic wardens has been knighted in the New Year Honours list for 'services to the community'.
28 year old Dennis Trimble is well-known to motorists in the sleepy Somerset town, racking up a world record 3,952 parking tickets in the space of a single Bank Holiday Monday last August. His efforts on that day raised over £200,000 in fines, enabling the town council to continue funding annual Caribbean holidays for retired traffic wardens.
Mr Trimble, dubbed 'Dennis the Menace' by townsfolk, insists that he loves his job, in spite of the regular death threats he receives from drivers, including his wife and parents.
'Please don't call me a traffic warden,' he told our Devon reporter, preferring to be addressed as a 'Senior Transport Revenue Maximisation Officer'.
Other notable awards in the New Year Honours list include …
– A knighthood for Jerry Perry, aged 79, for services to the music industry. Our more mature readers may recall Jerry's only record in 1962 with 'Babylou baby' which reached number 39 in the UK pop charts. Since 1963, Jerry has worked as a milkman.
– And to Vincent Trenneman from Pontefract, the prestigious award of 'Companion of the Order of the Bath'. Mr Trenneman was the undisputed British left-handed tiddlewinks champion from 1951-1953.