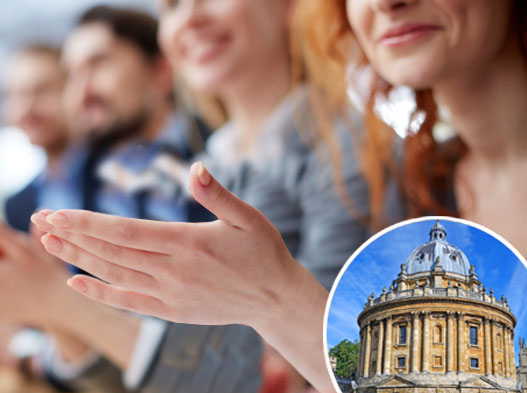 Students at the universities of Oxford and Manchester are celebrating an embarrassing climb-down by their student unions who in October banned all clapping as it 'may cause anxiety to some students'.
Although a majority of students had voted in favour of waving so-called silent 'jazz hands' to applaud, a growing body of undergraduates has been finding the resulting silence highly stressful. On Thursday they successfully passed a fresh motion allowing clapping with just one hand.
Ariadne Speeke (19) is in her second year reading obsolete languages and was thrilled at the new ruling.
"Oh, thank god they've seen sense," she told us. "It was like, really, really spooky when a guest speaker had finished and there was just this awful silence with everyone waving their hands around like idiots. I normally use my right hand to clap and it just feels, like, you know, more respectful. Some people use their left hand but, you know, that's like, OK too."