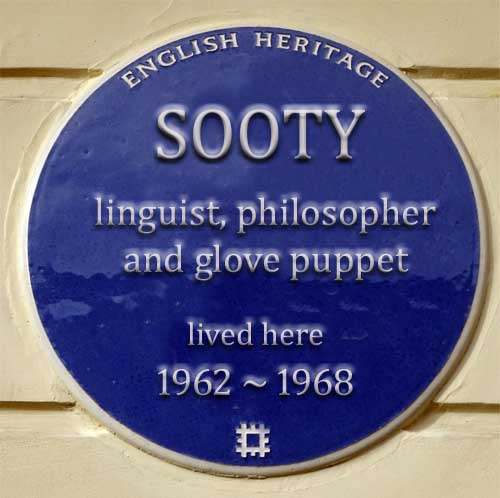 Campaign groups have welcomed this week's decision by English Heritage to commemorate the London home of Sooty, the popular TV entertainer, philosopher and linguist.
Sooty lived at Eaton Place, London, during the mid-Sixties with his partner Harry Corbett, from where he penned some of his most acclaimed works including the first translation into English of all 17 volumes of Qabus nama, embracing 11th century Persian literature.
A gifted extrovert, whose potential was recognised at an early age by his parents, Sooty graduated from Oxford with a First in Medieval Middle Eastern Languages before hiring Mr Corbett as his assistant and embarking on what would become a lifelong career in children's TV entertainment.
Fortunately, he also managed to maintain an interest in academic endeavours, to date publishing over 700 peer-reviewed articles.
In recent years Sooty, whose age has never been revealed, has lent his formidable intellect to supporting political parties, most recently jointly presenting Jeremy Corbyn's keynote speech at the 2018 Labour Party conference. (Click to read our report from 30/8/18 on that event)